Unfinished Underside Of Box Window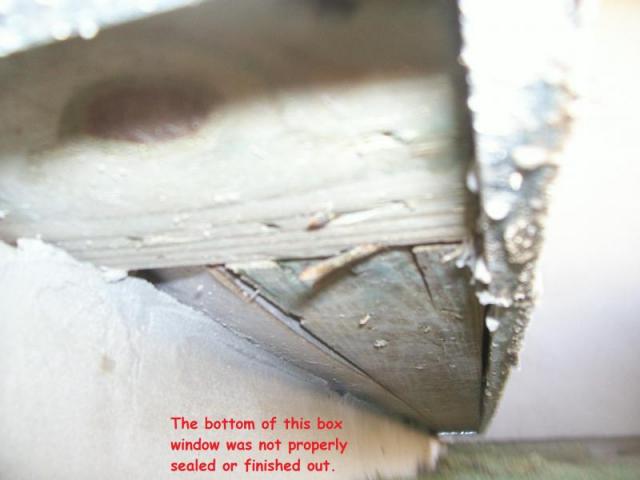 On this San Antonio New Home Move In Inspection it was discovered that the under side of a box window frame to the exterior was not finished out, sealed, caulked, painted. The cold draft of the inside A/C could be felt thru the gaps on the bottom of the box window.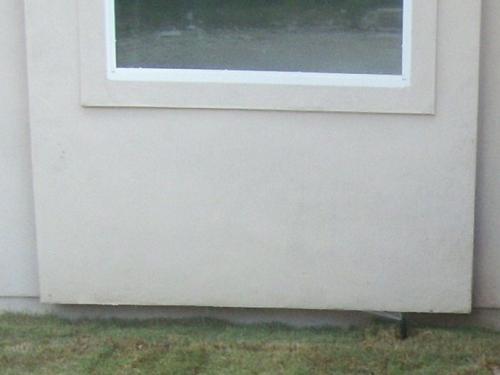 View of box window is shown. The pop up sprinkler can been seen spraying under the unsealed box window .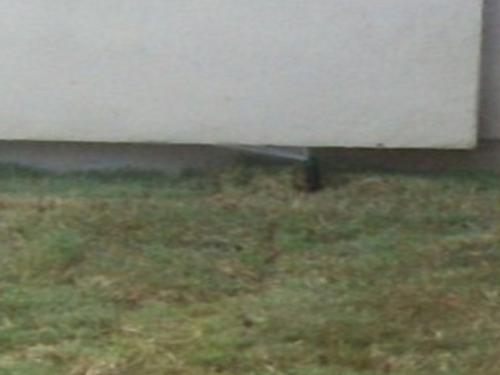 Photos by JWK Inspections