3A. Customer Comments
Customer Comments and Testimonials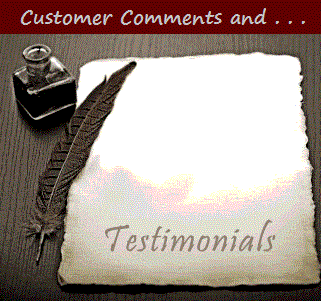 Visit Our Google Reviews - Showing us as the San Antonio & South Texas areas #1 Rated Inspection Service : (Click)

The sources of the posted comments seen below are from customer testimonials / reviews from:
Google Review, Angies List, Thumbtack, Biz Votes, Yelp, etc. along with email comments & customer survey results. Only initials of last names are used here for clients and addresses are blocked out in photos for client privacy.
'
Comments and Testimonials:

We contracted with JWK Inspections for phase inspections of a new home in Del Webb's Hill Country Retreat during its construction by Pulte Homes. Mr. Keresztury was both meticulous and professional in his phase inspections of our house, exhibiting his highly developed knowledge and professional experience with home construction and applicable building codes. Additionally, he was prompt and precise in his communication with us and provided concise reports with photographs that supported us in assuring the builder met our requirements in producing a well built home.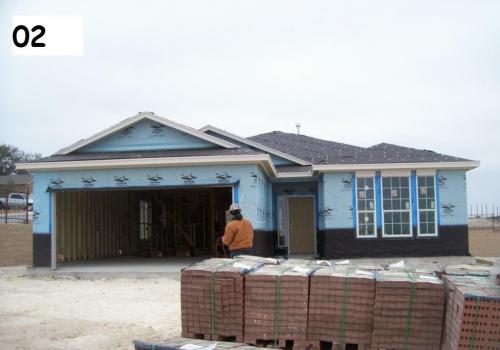 Framing/ Pre Drywall Inspection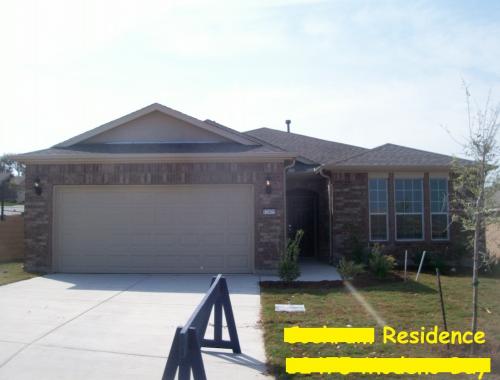 Pre Move In Inspection
We intend to employ Mr. Keresztury's services for the 11 month follow-up inspection and highly recommend him for anyone seeking home inspection services. Our entire experience with JWK Inspections was excellent.
Dan C. (Comments as seen on Angies List, March 24, 2011) New Home Construction Phase Inspections in Northwest San Antonio.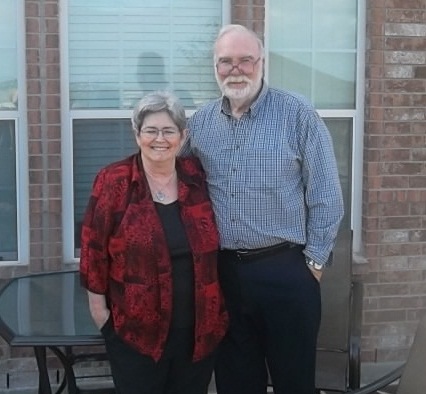 Dan and Lynda C. at the Warranty Inspection of their home - completing the cycle of New Home Construction Inspections.
Pre owned Home Inspection client Warren O. - 2012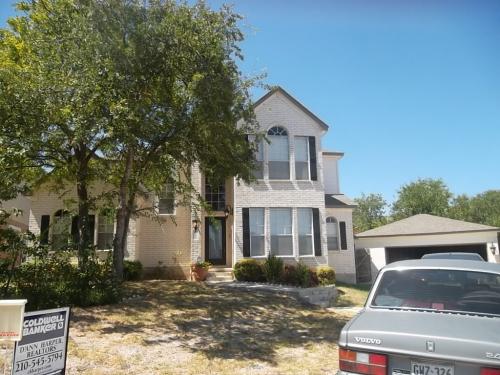 North Side San Antonio area.
"JWK inspections met and exceeded all of my expectations……The report was very complete (literature and photos) and seller was receptive and cooperative with the report…….My wife and I were extremely satisfied with the outstanding job JWK did on our home…… The time and attention to detail during the inspection and within the report provided thereafter was EXCEPTIONAL! We recommend JWK to all looking for home inspections……I would refer JWK to anyone I come across who are in the market for a home.
.

Joe was very professional, reports that he provided where very detailed and easy to understand. Customer service is very important to myself and my wife and Joe went above and beyond in the level of service provided. Very pleased in the cooperation given by our home builder after reports provided from JWK Inspections...........home builder very responsive of all items needing to be addressed as outlined by inspector.
(We) Had contacted several home inspectors and JWK was by far the most knowledgable and provided great customer service. Explained all information in a way that was easy to understand.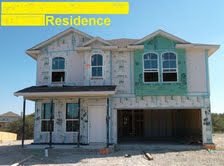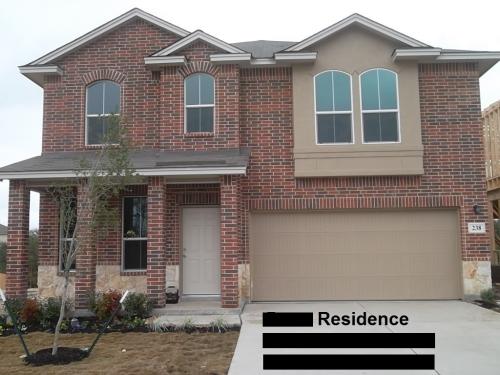 Manuel P. New Construction Inspection Client- North San Antonio 2012
.

Joe, Thanks again for the inspection report and photos.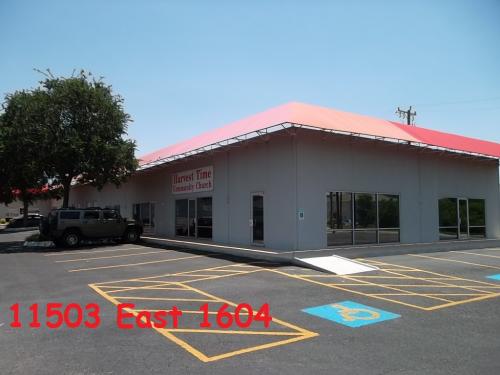 They were very informative and detailed and will help us in our negotiations with the building manager.
Pastor Steven (May 2011)
Commercial Property Inspection- Universal City, Texas
.

. . . . . . Able to negotiate $3000 off of contract sales price and have the seller perform repairs. Joe went above and beyond the scope of a standard inspection. His experience in the industry allowed me to negotiate a significant drop on our contract sales price as well as have the seller make repairs. His rate was surprisingly affordable and he was willing to work around my schedule. Joe's report gave us the confidence we needed before closing our first home.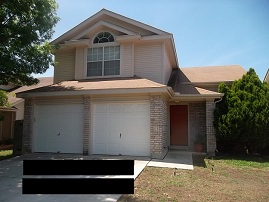 Will D. - client pre owned home inspection. 2013

.
Joe, I just wanted to say your wealth of experience in the home building industry (over 30yrs) has saved me thousands. In addition to saving me money you have advised me on all aspects of home construction. You offered many options other than what were on the plans; having a second set of eyes always helps especially since you have built numerous homes valued over 250k. I have integrated many of your ideas into my home which have added value and saved me money in the process. Nothing beats your experience, I have learned so much during our weekly meetings.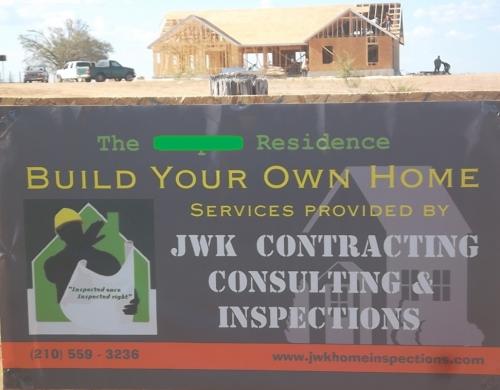 Finally I'm still amazed how available you are, I can call or email, you are always quick to respond and answer any questions I may have.

Albert C. (Sept.2011) Sommerset, TX-(Consulting Client) Owner Built Home

.
I had Mr. Joe Keresztury of JWK Inspections perform an inspection on a home my parents were purchasing. I was truly amazed at the amount of time and patience Joe displayed. My parents are well into their 70s and asked a lot of seemingly trivial questions. Mr, Keresztury answered each question with expertise and was able to help them understand technical issues without them getting flustered. Joe spent about 4 hours looking all over the house and created a 38 page report with color photos. With the report we were able to get several Seller concessions. It was important to me to get a real professional on this inspection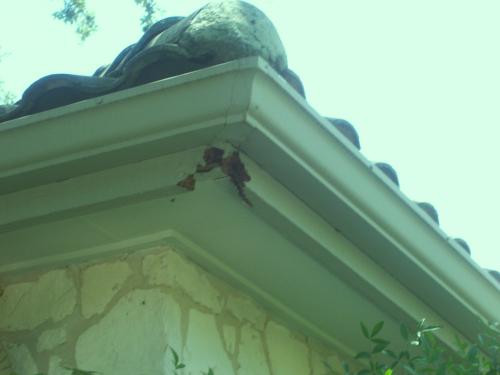 Photos of concealed dry rot before and after revealed
as the purchase price was over $300K. We were completely satisfied with Joe's knowledge and professionalism. I can whole-heartedly recommend JWK Inspections without reservation.
(Captain S. - Comment as seen on Biz Votes,
August 23rd, 2010
)
-Preowned Buyer Home Inspection- approx 25 year old Home in North Central San Antonio. 2012

.

Joe, thank you for the pictures & for the inspection report.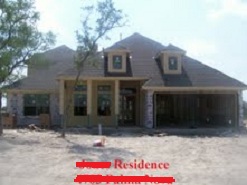 Frame/ Pre Drywall Inspection
We 'll also need the pre move in inspection done as well
...
....Thank you for everything, we couldn't do it wihout you, I'm soooooo glad we hired you.
Pre Move In Inspection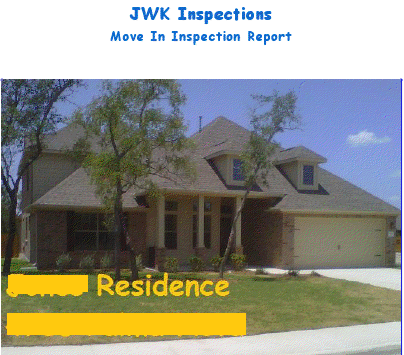 Anyway thank you again for all your help.
Tonya J. (2011)
-Comments below from the Customer Survey:
"If you're building a new home please contact JWK Inspections, we learned so much from this company, this is one of the best investments we've made, this company is superior in all aspects. Joe was always on time, he kept us informed through out the different phases, the pictures were perfect, it was well worth it, we couldn't have found a better company, Thank you JWK for making our lives a little easier".
....."everything was on point and well organized. Joe was on top of everything.....
they (builder) tried to question some of the findings from the report but in the end they knew Joe was right".
"This is the perfect website, very detailed, very easy to understand".
"I reviewed the website and was blown away with how everything was so detailed and informative, with pictures showing everything you need to know on how to get an inspection, it was like taking a course online. It was amazing".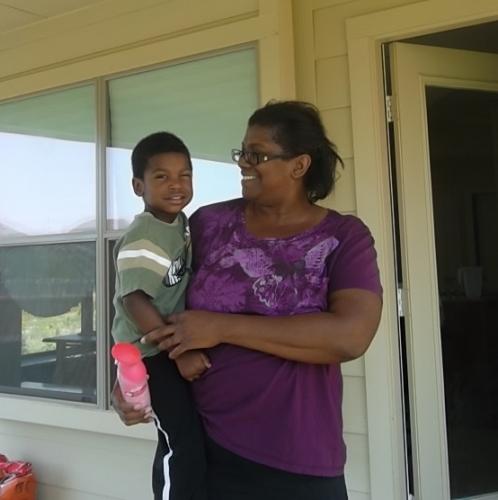 Tonya J. and son Jaden at the year ending Warranty Inspection of their Alamo Ranch area Home
.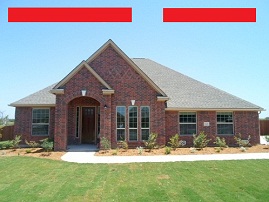 "Joe, was very knowledgable and professional; yet took the time to explain in detail each report and gave his recommendation on how to correct things. The reports made my builder do an even better job since he knew that I had someone looking out for my best interest......very thorough and easy to understand. MY FAMILY AND I ARE VERY HAPPY ! "
Tamala H. Construction Phase Inspection Client, Schertz, Texas

.
Joe,
Got it... This is great stuff. How urgent is it to lower the water pressure?
I wonder if it's damaging stuff right now. I'll let you know if they set me up to walk through today....
.... Joe, talked with the builder and he says they will fix the pressure on Monday.
I'll hopefully be ready to do a walkthrough on that day, and will be able to examine some of the other things that you found. I think I'm comfortable with your report and I may call you up after the walkthrough with questions , in preparation for my final walk-through and closing. It's been great working with you through this process, and I feel like your services have been very beneficial. I'll definitely be calling you for the warranty inspection.
Ivan T - 2011 New Home Construction Phase Inspection Client - Cibolo, Texas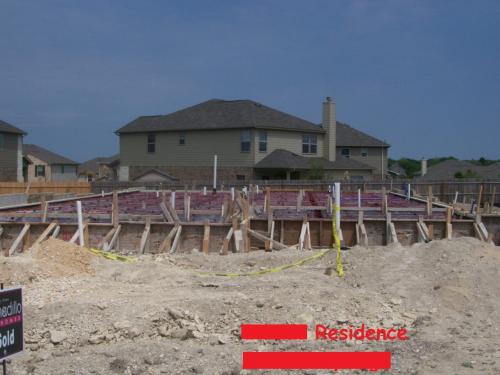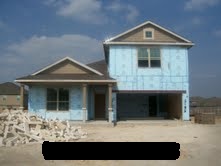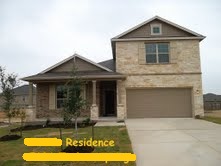 Foundation Pre Pour Frame/ Pre Drywall Pre Move In
Follow up comments from the customer survey:
Joe is proactive and has a great sense of integrity. I felt like Joe had my best interests in mind.
I wish I was more strongly steered towards getting the insulation inspection since that's where I ultimately ended up with issues. (I skipped that one).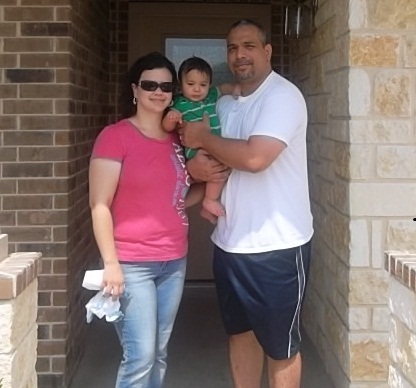 Ivan and Nytzie T. with new son Ivan at their Warranty Home Inspection completing the cycle of New Home Phase Inspections

.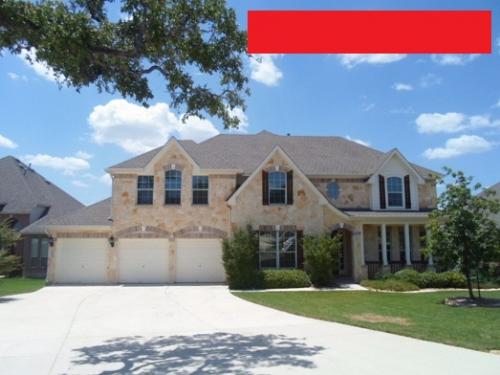 " Great Joe! ……
I received the report. I really appreciate you taking the time to schedule the inspection on such short notice ………
FYI, your inspection helped me renegotiate the selling price from 359,000 - (12K) to 347,000. Thank you so much, I really appreciate your work! "
Email Quotes by Preowned Home Buyer Client, Lara R. Helotes, TX - 2012
.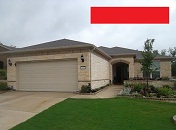 "Joe was extremely courteous and professional.
He took time to explain all that he found and the proper repairs.......was thorough and professional.
When the repairs were made by the builder, he had a copy of the report with him at all times.
As each item was repaired, he checked it off and showed the report to the me."
Dave N.- Warranty Inspection Client (2012) Northwest San Antonio (Alamo Ranch).


.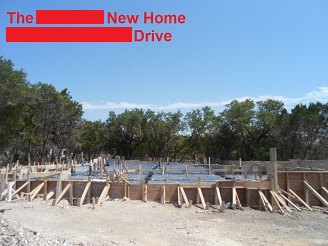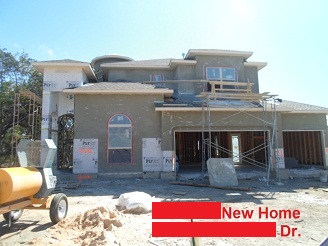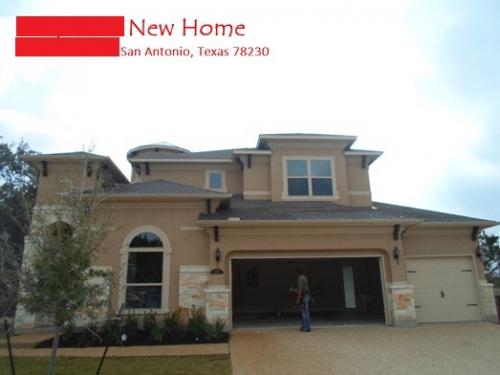 "
Joe was very flexible in scheduling the inspections with the builder. He was on time for the appointments. He was a skilled negotiator in explaining the report findings to the builder and me. This directly resulted in the builder complying with most of the findings without a follow-up by Joe (in other words I was able to validate the corrections myself). Additionally I also contacted Joe by phone and email several times between inspections with questions and concerns, he was always able to answer my questions. I believe the price I paid for the inspections was more than offset by the corrections the builder made. And I also learned alot about my home in the process. I would highly recommend Joe to anyone who needs a home inspection--particularly during a home construction." - Qoutes as seen on Angies List Review by:
Robin B.- New Home Construction Phase Inspection Client, Northside San Antonio (2012)
.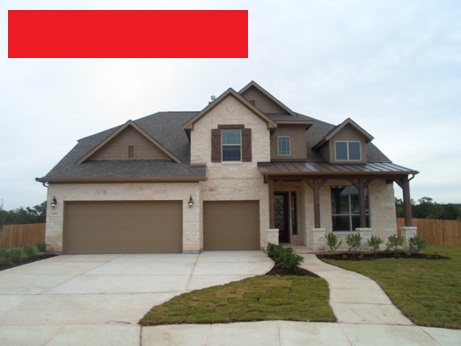 " Mr. Keresztury at JWK Inspections performed a new home inspection for our family just prior to our closing date. Mr. Keresztury was an immense help in the purchase of our first home. With his practiced eye, he was able to identify any mistakes, overlooked items, and structural problems, big or small. He was professional, punctual, and willing and able to answer all of my questions. He was very patient, kind and thorough. Mr. Keresztury went above and beyond to protect us as the homeowner and make sure we had a safe home buying experience. I would absolutely recommend his services and rate JWK as an excellent company ".
- Julianne W. New Home Pre-Move In Inspection Client- N.W. San Antonio- Review as seen on Angies List
.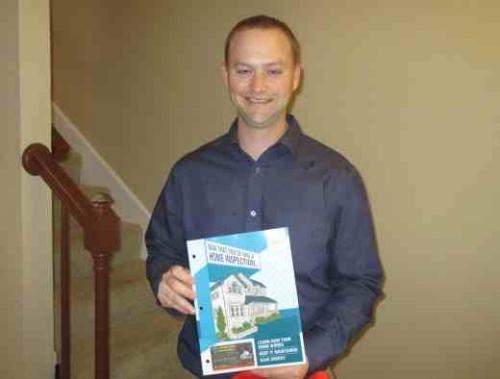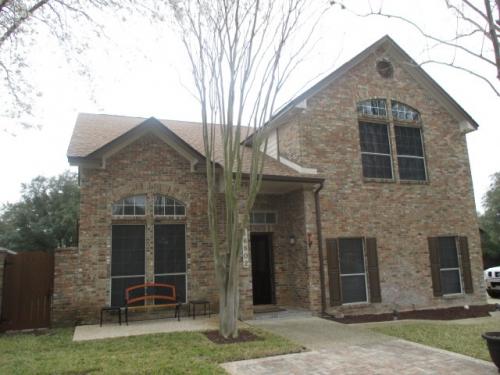 Photos show Homebuyer Adam S. and his new home at his preowned home inspection in North San Antonio. Inspection client Adam was referred by his Brother in Law, a fellow InterNACHI member, inspector Cameron Anderson from Illinois who is quoted below after the inspection and report, as seen on the InterNational Association of Certified Home Inspectors (InterNACHI) message board

:

"Just have to give a shout out to Joe K. for his services on behalf of my brother-in-law (wife's brother) and sister-in-law. I referred them to his company and he just did their inspection a few days ago and I got an email from my brother-in-law, in which he said, "Man that guy is thorough!".
I got a chance to see his report as well and it is freaking incredible. So much useful info and he really makes sure the clients know their home inside and out. I told my brother-in-law to keep the copy of the report on his desktop so he could refer to it over the next few years.".
You are the man Joe! Thanks.
Cameron Anderson
Illinois Licensed Inspector

Qouted From
Joe Keresztury is a great inspector! - InterNACHI Inspection
Forum
http
://
www
.nachi.
org/forum/f11/joe-
keresztury-great-inspector-89630/#ixzz2zvDKDQ79

.

Hi Joe,
Ben and I were very impressed with your work.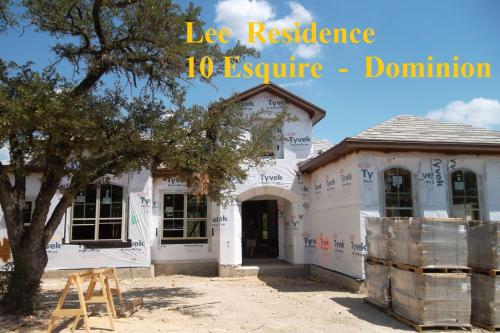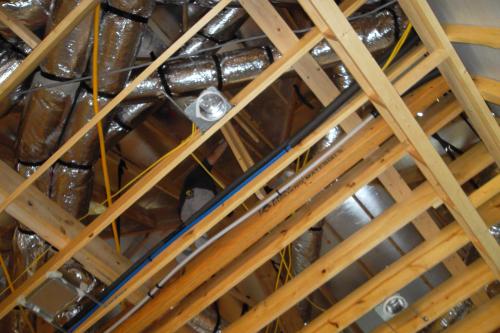 The builder was responsive to your report and corrected all the items.
We will be calling you for the pre move-in inspection.
New Home Framing Inspection @ The Dominion in Northwest San Antonio
(Saira and Ben L.)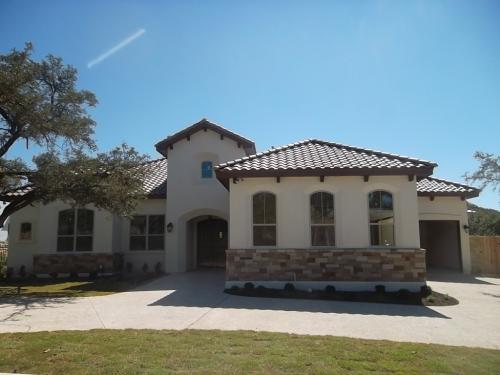 Pre Move in Inspection photo for Saira and Ben L. 2011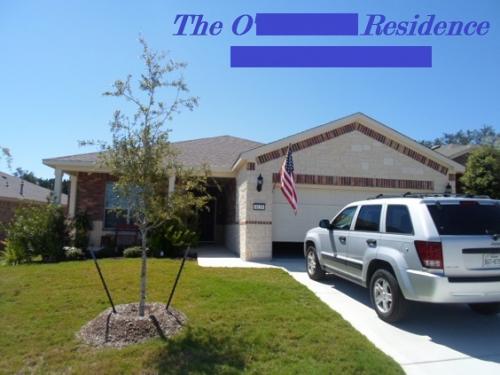 "Very satisfied " . . . . .
"Joe is very knowledgeable about construction, codes, etc.
His work was excellent. We would use him again." . . . . .
"The builder was immediately responsive to each
and every punch list item."
Survey qoutes from Warranty Inspection client Tom O. NW San Antonio area.
.

Joe was wonderful! We are first time home buyers and he walked us through everything and made us feel comfortable and confident. We have already referred some friends and will continue to send more!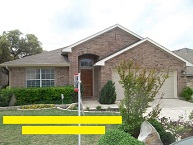 Jaime B. Pre Owned Home Inspection Client, North Central San Antonio
.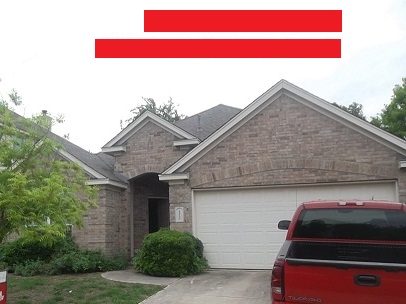 We would highly recommend JWK inspections to any one purchasing a home. We had our inspection done during our option period and saved over $3,000 on what would of been repairs and replacements. The report included photos which was very helpful. We would highly recommend JWK inspections to any one purchasing a home.The experience was very educational and beneficial for my wife and me.
- Kevin B. as seen on Google Review 7/2014.
.

Mr. Keresztury,
"Thanks again, my wife and I took a big sigh of relief after (inspection) talking to you and you showing us the stuff that should be corrected along with your great recommendations. Thanks again for the great service and we really appreciate you taking the time to explain everything to us".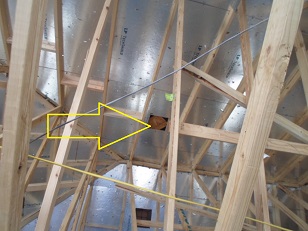 Daniel B. - New Home Construction Phase Inspection Client after the Frame (Pre Drywall) Inspection.
Email Qoute above
and Testimonial as seen on Yelp
below
3/15/13.

We are having our home built in Boerne and were looking for a good quality inspector that knew what they were talking about. We met Joe yesterday, he was already there inspecting the property before the scheduled time to meet which I liked. He walked us around the house pointing out everything he saw that needed to be fixed and some he recommended talking to the builder about adding in. He was very patient in explaining everything we didn't understand and he even spoke with our builder to make inquiries on our behalf which I though was nice since the builder wouldn't be able to give Joe a BS answer. If you're looking for high quality inspector I would go with Joe
.
I strongly recommend JWK Inspections in San Antonio Texas for all your home and commercial building inspection needs. Joe is one of the most knowledgeable inspectors in the state of Texas. Joe's professionalism is reflected in every inspection report he produces for his clients, call Joe today to schedule an inspection, whether your buying a home or selling a home, you will be glad you chose JWK Inspections for your inspection needs. -
Dale Duffy

Mr. Duffy is the founder of the:

National Association of Commercial Building Inspectors (NACBI)


.



Joseph Keresztury did a thorough inspection of two properties. We were happy with his service and we made the decision to say no to the first property and yes to the second property because of his extremely detailed inspection of the homes........
(I) Checked on line and I was impressed with the credentials and experience of the inspector..... I hired the inspector twice and would hire him again........ The inspection was well done...... The report was very effective in making an informed decision on the value of the home we purchased. The Seller was made aware that we understood the condition of the home making the process of purchasing the home a much easier one.
Christine B. - 2 Time Client for Preowned Home Inspections @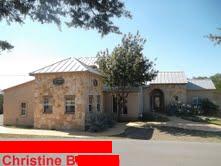 New Braunfels Texas and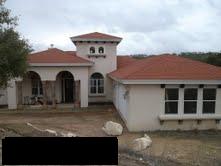 Spicewood, Texas. 2010

.


New Home Warranty Inspection (2012)-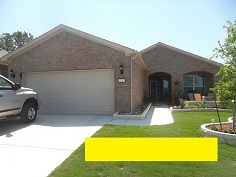 San Antonio, Texas

Inspection was very thorough ......
...... Allowed us to have some issues repaired and resolved that may have gone unnoticed.

Client- Mike H. Qoutes from Customer Survey
.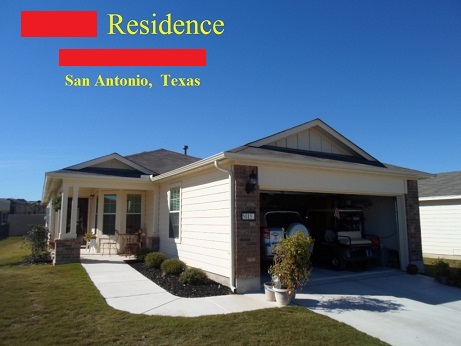 "All recommendations (warranty inspection report) were addressed by our builder.
In our mind this meant the recommendations were important".

- Eugene W. Warranty Inspection Client N.W. San Antonio, Alamo Ranch, 2013
.

Customer Survey Comments-
..... Having the report available lended credibility to the reported issues..... Builder was very responsive .....
..... (Why I chose JWK Inspections) I was impressed with how informative the website was and therefore got the impression this guy knows what he is talking about..... the JWK Inspection website and my comparison to what other home inspectors' websites offered and services available.
-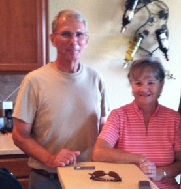 Terry S. - Client (2011) for Pre Move In and Warranty Inspctions

.
Quotes from Sharon P. -Warranty Home Inspection client.
"Very satisfied……

……very fair fee and very informative
……He did a very good job
………educated the home owner
………Very professional inspection"

"You are such a sweetie to help us in so many ways".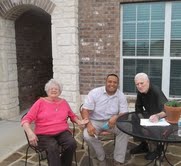 Sharon and Don P. at their Northwest San Antonio Home,
reviewing their warranty inspection report with Builder Rep Jose H. (center)- 2012
.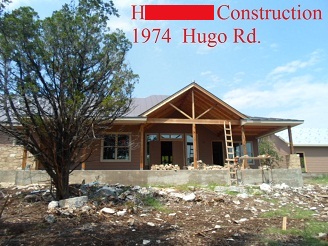 San Marcos area Framing / Pre Drywall Inspection-
"Joe provided 3rd party inspection services for framing, electrical, HVAC and plumbing.
He did a good job and was very professional. I would definitely recommend him".

- John H. (Austin and San Marcos area Homebuilder)- Comment as seen in Thumbtack Review- August 2012.

'