4. Blogs by your San Antonio Home Inspector
Submitted by JoeKeresztury on Wed, 12/16/2020 - 04:32.
Foundation Settling & Structural Issues in your San Antonio area Home or Commercial Property

There can be numerous different signs of Structural Settling in your Home or Commercial Building including but not limited to those shown below- These signs include cracks in your Foundation- heaving, differential movement, Cracks in Interior Walls & Ceilings, Cracks in Exterior Walls- Masonry and Siding, Doors and Windows out of square and / or hard to open and close (sticking).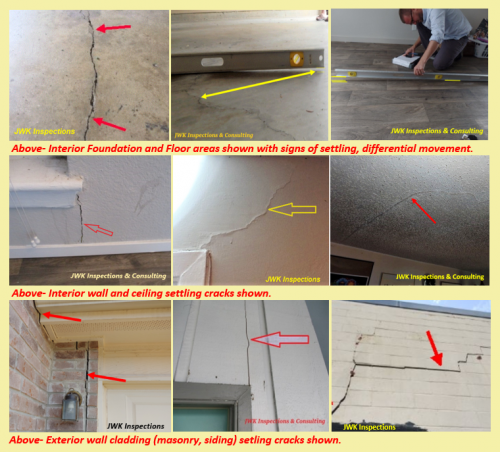 Photos above are all from actual property reports by JWK Inspections & Consulting in the San Antonio & South Texas areas.