Foundation & Structural Inspections
Submitted by JoeKeresztury on Wed, 12/16/2020 - 04:32.
Foundation Settling & Structural Issues in your San Antonio area Home or Commercial Property

There can be numerous different signs of Structural Settling in your Home or Commercial Building including but not limited to these shown below- Signs include cracks in your Foundation- heaving, differential movement, also Cracks in Interior Walls & Ceilings, Cracks in Exterior Walls- Masonry and Siding, Doors and Windows out of square and / or hard to open and close (sticking).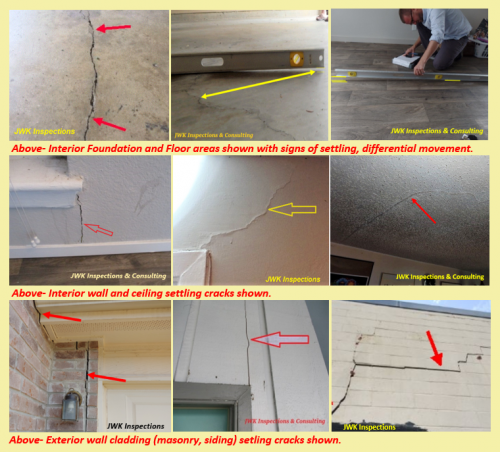 Photos above are all from actual property reports by JWK Inspections & Consulting in the San Antonio & South Texas areas.
Types (including but not limited to) of foundation movement and settlement are shown below.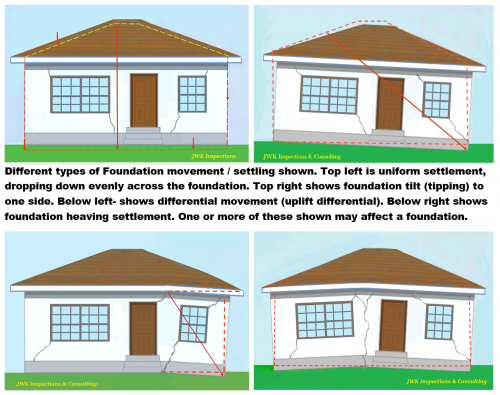 Foundation Settling including from deflection, uplift differntial, tilting, etc. can affect the structural integrity of not just your foundation but the entire home / building.
Foundation Settling that also leads to structure issues can be caused by numerous reasons including inadequate concrete strength (compressive & tensile) but inadequate drainage slope away from a foundations exterior perimiter tends to be a major reason for settling issues in many cases. Read more on that at our article- Proper Foundation Drainage slope is needed (click)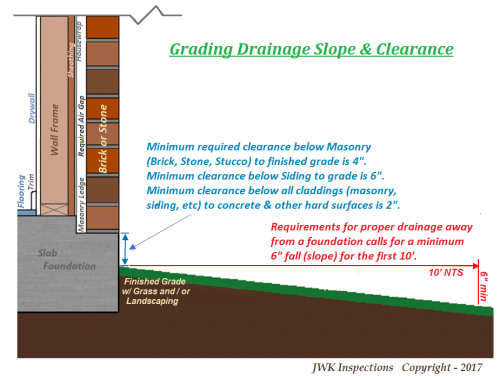 The Zip Level System that we offer at JWK Inspections can help determine if there is excessive movement / settlement (and how much) of the foundation and structure with a Foundation Level Survey. There can be obvious signs of settling as shown in samples above at top but sometimes there may not be and also even with apparent signs a foundation level survey with the Zip Level will accuratley tell us how much movement, settling there has been up to within 1/100 of an inch accuracy. The Zip Level System can also determine with it's accurate readings if there is adequate slope of drainage away from around the foundation at the exterior perimiter. See more Zip Level System info at our JWK Inspections Zip Level System Article (click).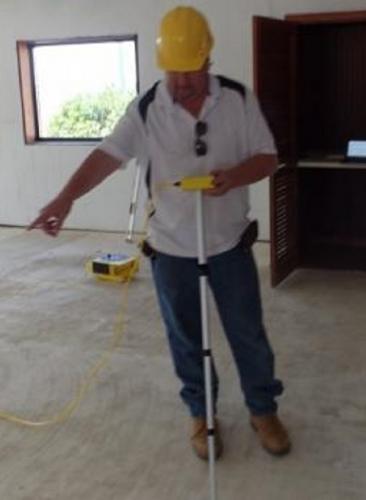 Another type of Foundation cracking shown below is Wedge Cracks, also referred to as Corner Popping. These are different than structural cracks, they tend to be just a cosmetic issue. See more info on Wedge Cracks / Corner Popping at our article - Foundation Corner Popping (click).