Why get a Sellers Home Inspection
Submitted by JoeKeresztury on Sat, 10/09/2010 - 03:50.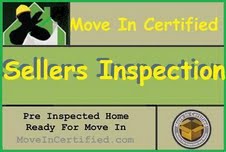 Why should a seller have their home inspected before they have a buyer?

Because inspections, before or during the listing can lead to more quality prospective buyers along with an earlier successful sale. Studies show that homes in good condition sell faster and for a higher percentage of the original listing price.
A Sellers Inspection is also known as a Pre listing Inspection, but can be performed during the listing as well. Through the International Association of Certified Home Inspectors (Internachi) the largest home inspection organization in the world is offered the 'Move In Certified' program. The program is available thru any certified InterNachi Inspector.
www.moveincertified.com
Home Inspections,

as per studies, take place in over 80% of home sales today.
Conducting the inspection ahead of time has the seller (with their choice of inspector) adding value that actually benefits them in a number of ways:
Repairing / Replacing items before or during listing helps the home look better and sell easier.
It gives the Seller a chance to identify problem areas and repair items at their convenience while shopping for reasonably priced contractor bids for the repairs.
The report can help the seller realistically price the home if problems exist or have been corrected, thus taking it off the table as a negotiating tool by the buyer against the seller while also helping to reduce the time on the market.
The Sellers Inspection report provides a third party, unbiased opinion to offer to potential buyers, giving them reassurance with the detailed report.
A 'Move In Certified' yard sign offers additional marketing of the home to attract buyers.
A Seller Inspection is the ultimate gesture in forthrightness on the part of the seller and provides full disclosure protection from future legal claims.
It can prevent unexpected issues from delaying or derailing a sale later on.
The Sellers Inspection helps cut down on 11th hour renegotiations that can surface.
A Pre Inspection will help cut down on buyers getting cold feet when they find out the home is not perfect.
The Pre Listing or Sellers Inspection gives buyers a better idea of where they stand and what, if any repairs or additional work is needed. It can also help sellers fend off unrealistic demands by buyers for cost of repairs. Studies show that buyers expect a 2 or 3 dollar price reduction for every 1 dollar of defects turned up by a buyers inspection report. With their own report sellers can decide, for example to spend a thousand dollars on certain repairs that may mushroom up to thousands of dollars in price reduction demands. Having the Sellers inspection and doing the repairs from it thus reduces time and saves money and relieves tensions of possible unfriendly negotiations.
According to Real Estate professionals across the country Sellers Inspections are increasing over the last few years and are helping sales move faster and smoother. Buyers would like to just move into their new home without repairs or surprises, so a Sellers Inspection along with the repairs and / or disclosure will make a home more appealing for many buyers and easier overall for Real Estate Agents.
According to InterNachi founder Nick Gromicko the Denver Colorado area has seen a great increase in Sellers Inspections. 28% of inspections were for sellers in recent years, where as in 2006 only 2% of inspections were for the seller.
Florida Home Inspector Doug Edwards a Certified Master Inspector says "Of all the seller inspections I have done over the years, every one of them ended up getting their asking price because they went ahead and fixed any major items and put the minor, nickel and dime items on their disclosure. Unfortunately, some Realtors talk their sellers out of getting a pre-sale inspection even when they know there may be items that can hurt the sale".
It appears that Sellers Inspections in California and Colorado caught on quickly as the rest of the nation is starting to follow their lead including here in south Texas. Seller Home Inspections in the San Antonio area can be a win situation for all. It offers something for everyone, sellers, buyers and also the real estate agents involved.
by Joe Keresztury
JWK Inspections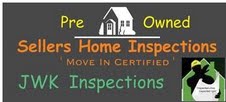 Home Inspections are for sellers
(Sellers Inspection articles above and below- click link to view)
http://www.statesville.com/community/article_751e80dc-29dd-11e3-90f0-0019bb30f31a.html#.UmpzK6XrwEQ.facebook
JWK Inspections performs Sellers Home Inspections along with many other type Inspections in San Antonio and surrounding areas. For info call 210.559.3236