Making your move in the San Antonio area
Submitted by JoeKeresztury on Mon, 05/24/2010 - 09:38.
Moving to your new San Antonio area Home


Now that you have signed all the paper work at the Title Company you have keys in hand, your new mortgage financing and homeowners insurance is in place along with a large chunk of change missing due to the down payment and closing costs. Your home has been inspected by a qualified San Antonio area Home Inspector and is ready for move in.
At this point you should make sure to have all utilities turned on or switched over from your previous residence, including electric, gas and water. This along with phone, cable or satellite TV, Internet, and trash. Your change of address needs should be taken care of as necessary.
"No one really likes the actual moving part of a household move, unless you're the moving company", explains Ron, the owner of Movin On, a San Antonio based moving company (www.movinon.info). "So let the professionals do it",
Ron adds.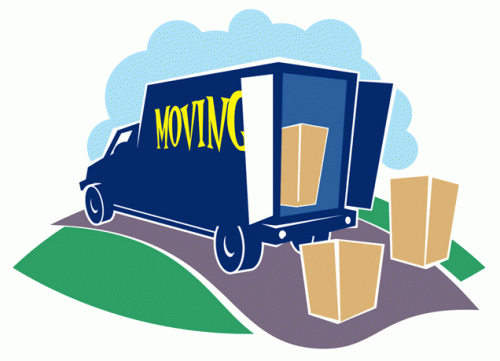 210.650.0515
A good moving company will help make your move as smooth as possible, while meeting your needs, budget and schedule. You should schedule your movers at least a week in advance. Your household moving company should be licensed and insured. Additional insurance options should be available. References of the moving company should be reviewed.
Good preparation is the key to an easy and stress free move. Organization is important for saving time and money. If you are packing yourself keep a log and make sure to properly label all your boxes with the room, description, box number, etc. Your moving company should have moving supplies available. If not your local Home Depot will have what you need. What don't they have? Also, with advanced notice your local HEB grocery store will be more then glad to save some boxes for you before they are sliced up and discarded into the dumpster.
Your moving company will have different services available.
Just as every family is different every move is different. The movers can customize their services to fit your needs. If the movers are going to do all the packing, verify exactly what their definition and inclusions are. Different movers have different meanings for what exactly is offered with their packing services.
The moving company can come to your home in advance for an up front set price, binding proposal or they can charge by the hour. Be familiar and comfortable with all the available options for services and your billing choices. Be prepared with a planned layout of your household goods and furnishings when delivery is made at the new home. Your movers won't mind rearranging your furniture numerous times if they are being paid by the hour.
If you decide to do the moving yourself a truck rental will be needed. The San Antonio area offers numerous locations for truck rentals such as
U-Haul and Ryder. These businesses will also have available any needed moving supplies. Give as much information to the truck rental representative as possible, so as to help determine the size of the truck(s) needed. You should verify the rental pricing on all size trucks as some rental places offer a 17' truck for the same price as a 14 footer. Might as well go with the 17 footer. If your going to move yourself, make sure you have plenty of dependable helpers lined up. There's nothing worse than starting out your big moving day with Uncle Vinnie and Cousin Ted not showing up and your bowling team buddies being an hour late and 2 guys short.
Many people initially assume the use of a truck rental will mean a big savings on their moving costs. Unfortunately quite a few realize a day late and a dollar short that after all the costs involved such as truck rental and insurance, truck fuel and / or mileage, supplies along with unanticipated additional truck rental costs that the 'do it yourself' moving experience wasn't as cost effective as anticipated.

So, maybe you should go with the Pros. When you travel on a long distance vacation, you usually don't fly the plane, drive the bus nor navigate the cruise ship. Just as when you are buying your San Antonio area home you should hire a qualified home inspector, mortgage company and title company you should hire a qualified, and experienced household moving company. The San Antonio area offers many reputable moving companies to make your move to your new residence as smooth and stress free as possible.
Your new home purchase is most likely the biggest investment you've ever made, so plan ahead and make sure moving doesn't get in the way of your new home celebration. Whether you hire the pros or do it yourself, a well thought out game plan with good preparation, scheduling and organization will help alleviate additional unnecessary stress.
How to load your moving van (by Cut Price Truck Rentals)




Moving to your new San Antonio area Home
by Joe Keresztury, CPI - San Antonio Home Inspector
JWK Inspections




Joe Keresztury of JWK Inspections is available for Home Inspections Monday thru Saturday for San Antonio, Schertz, Garden Ridge, New Braunfels, Boerne and all South Texas surrounding areas. Commercial Inspections available.
Consulting and Construction Management services are also available.