San Antonio Home & Vehicle Insurance- Warren Orr, Jr. Goosehead Insurance
Goosehead Insurance -
Warren Orr, Jr.
San Antonio and South Texas Account Executive

For all your San Antonio area Insurance Coverage needs . . . .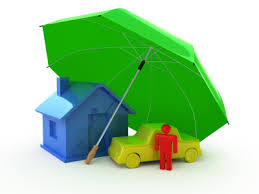 . . . . including Home and Vehicle Insurance and much more ! ! !
Contact Insurance Specialist Warren Orr @ :
Cell: 210.386.1141
Office: 210.910.6703 (Direct Line)
Fax: 210.910.6701
Email: warren.orr@goosehead.com
17721 Rogers Ranch Pkwy. Suite # 140 San Antonio, TX 78258

For more Goosehead Insurance Info visit: www.goosehead.com
For more Warren Orr info visit:
https://www.linkedin.com/pub/warren-orr-jr/11/445/55


Warren Orr-
"Goosehead Insurance is an independent insurance agency servicing the Great State of Texas including our San Antonio and the surrounding areas. We take pride in providing the power of choice to our clients for all their insurance needs. We shop among the many insurance policy providers to find the best policies at the best rates - giving our clients the best options that many agencies don't. For our local San Antonio Division, Goosehead Insurance has recognized successful marketing tools that supports our industry leading technology along with the centralized back office support to provide world class service for all our clients needs. Whether you are buying a new home or vehicle, those are among the largest investments you will ever make. Let us help you with not just adequate coverage but also piece of mind for your valued possessions for years to come ! ! "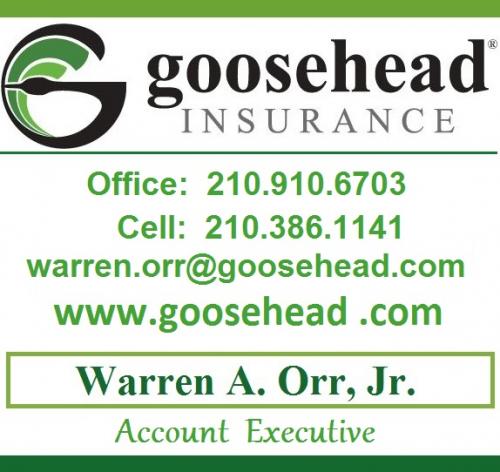 .
.


Keywords. Insurance, San Antonio, Boerne, Schertz, Cibolo, Home Insurance, Truck insurance, Car Insurance, Vehicle Insurance, Renters Insurance, Alamo Heights, Converse, Bulverde, Garden Ridge, Fair Oaks Insurance, San Antonio Home Insurance,