Roofing Popping Up At Flashing Area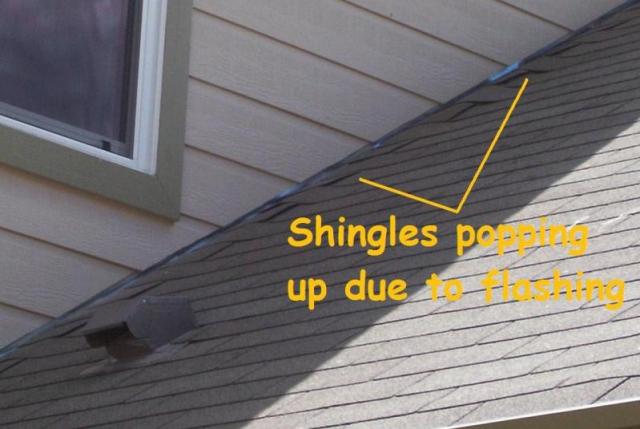 Composition shingle roofing is popping up at upper exterior wall to roof flashing areas apparently due to improper fastening and / or sealing of flashing below shingles to roof sheathing. Siding should be above roofing material a minimum of 2" as required. In the above photo that has not been done . .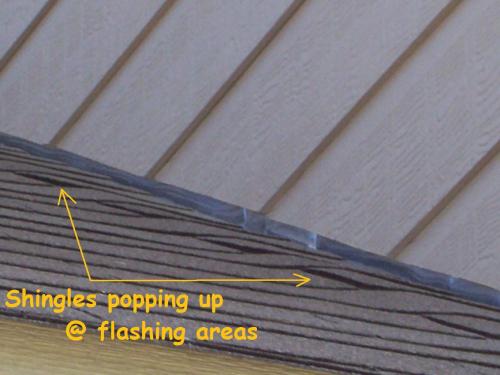 Different roof area of the same home is pictured at this
San Antonio New Home Move In Inspection, Shingles popping up here also at flashing to wall, but the siding has been cut 2" above roofing as required at this area.
Photos by San Antonio Home Inspector Joe Keresztury