Exterior Wall Is Out Past Foundation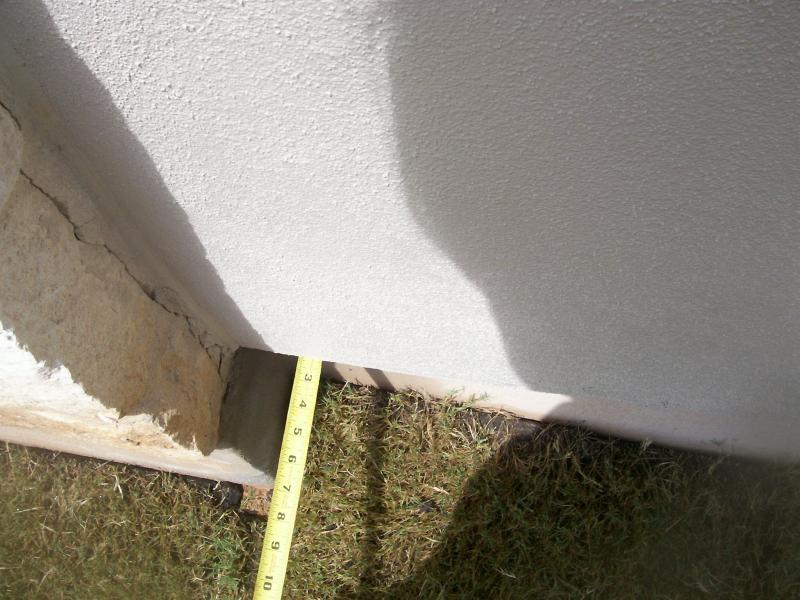 On this New Home Move In Inspection in San Antonio numerous areas around the home were observed where the exterior walls at stucco and siding were overhanging up to 2-1/2 " or more, out past the slab foundation. This is leaving the sole plate, the bottom of the wall frame exposed to the elements and also questions the structural integrity since the exterior walls are not completely on the slab foundation. There is already a vertical settling crack between the stone and stucco joint, possibly from exterior wall and cladding not being solid on foundation.


In this second photo (above) you can see from the shadow how much the exterior wall is out past the foundation.

This siding area on the same home, as were the stucco areas is hanging out past / over the slab foundation, exposing the bottom of the wall frame.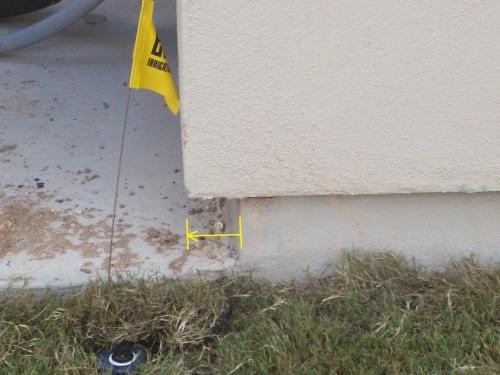 The stucco wall on the back corner is out over 3" past the foundation.
Photos by San Antonio Home Inspector Joe Keresztury, JWK Inspections