Water Pressure Too High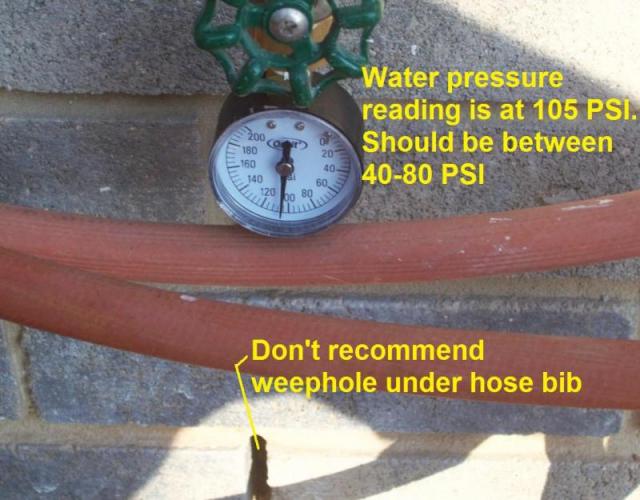 A homes acceptable water pressure should be between 40 - 80 psi. In the photo above at a Garden Ridge, Texas home inspection the reading is at about 105 PSI, well above the maximum recommended 80 PSI. Water pressure that is too high can damage the joints of water lines that are enclosed in walls or ceilings and also shorten the life expectency of plumbing fixtures.
In the photo below the gauge shows a reading of 73 psi, within the acceptable range. Also, the dryer vent attachment is loose at the exterior wall and needs to be fastened and sealed.

photo by JWK Inspections