Ridge Joint With No Bracing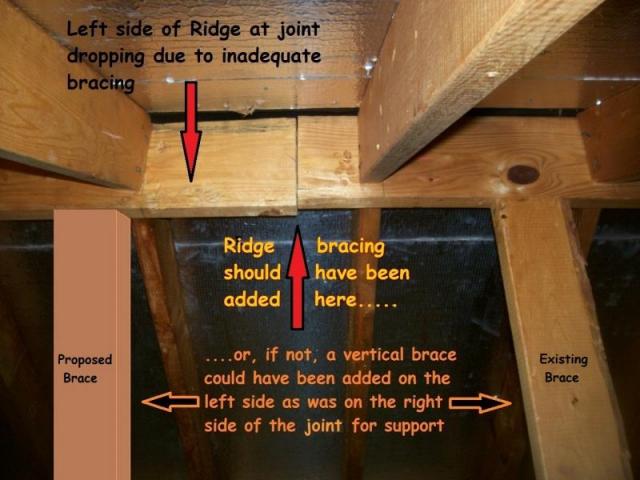 In the above photo there should have been a Ridge brace installed below the joint in the Ridge. There was a brace installed at the right of the joint. Since there was no brace installed at the joint one could have been installed to the left of the joint to support that side as the brace on the right of the joint is doing. A brace under the joint or one to the left of it in addition to the existing right side brace would have most likely prevented the drop in the Ridge on the left side of the joint as seen. The bracing must be on a wall or beam. The bracing can not be off of the ceiling (joist) frame.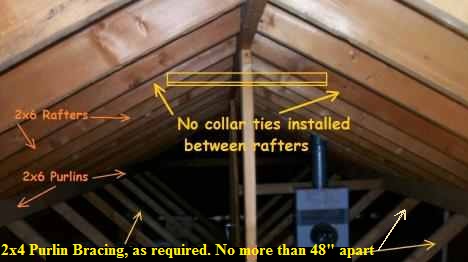 The second photo of the same Floresville Texas home shows the roof frame not having the required collar ties between the rafters. Collar ties should be installed a maximum of 4' apart. This would be at every other rafter when there is a 24" on center rafter spacing.
For more roof framing and bracing information, click here: http://www.jwkhomeinspections.com/blog/collar-ties-rafter-ties-purlins-san-antonio-home-inspector.html
Photos by Joe Keresztury , JWK Inspections San Antonio area Home Inspector
JWK Inspections is your San Antonio area Home Inspector, Consultant and New Home Construction Specialist