Stair riser height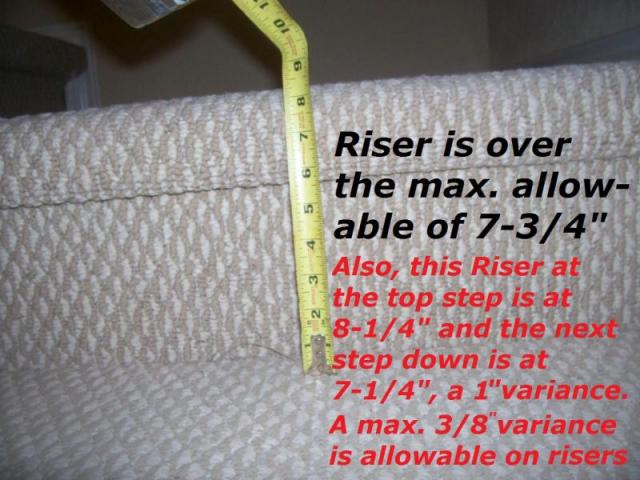 Stair Risers can be a maximum of 7-3/4 inches high. These stairs had some risers at 8-1/4 inches, 1/2" over the allowable height limit.
Also the difference in stair risers on steps at the stairs should not vary over 3/8".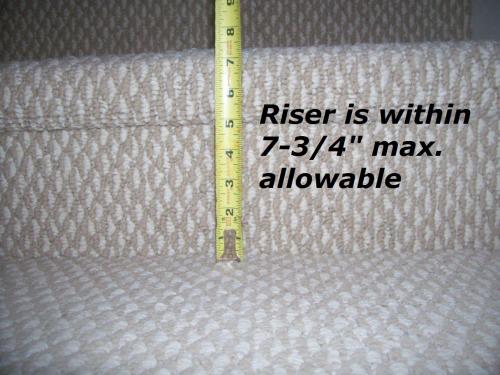 In this photo above the step shows a riser of 7-1/4", which is with in the maximum allowable height of 7-3/4", but an inch difference from the next riser (top picture) on the same stair case, more than the maximum allowable 3/8" variance in height.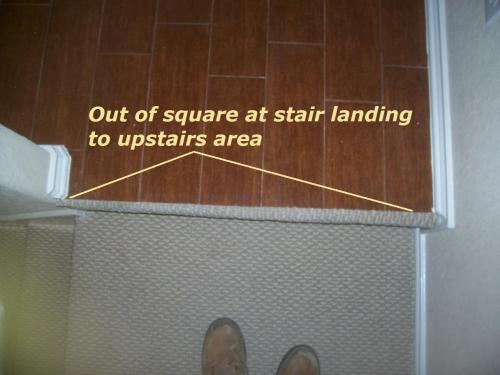 At this San Antonio area new home move in inspection the stair landing on the same home from above is out of sguare as seen in this photo.
Visit our blog info on Stair Safety- Click Here
JWK Inspections photo by Joe Keresztury